Nga mihi tena koutou and welcome to Westland High School
E ngā mana, e ngā reo, e ngā karangatanga maha, tēnā koutou katoa. Warm greetings to you all.
We offer passionate and dedicated staff; a full range of academic and practical subjects; a location in close proximity to the natural environment well utilised by our Outdoor Education programme; extensive co-curricular activities; and a small international programme enabling our international students to integrate and fully experience NZ life.
Principal's Welcome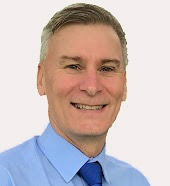 Our young people are our future, and we all have a collective responsibility to grow and support them to become responsible global citizens. The world is now a smaller place with technology at our fingertips, students see technology as an integral and natural part of their social interactions with others and within school too.
Head Girl – Rebecca Davis
Tena koutou katoa
 Ko Taranaki tōku maunga
 Ko Totaranui toku awa
 Ko Te Ati Awa toku iwi
 Ko Waikawa toku marae
 Ko Rebecca toku ingoa
 Nō reira, tena koutou, tena koutou, tena tatou, katoa
I'm Rebecca Davis and I take great pleasure in thanking Westland High School students, whanau and teachers for entrusting me with the honourable role of  Westland High Schools head girl for 2020.
Being a head student has always been a goal of mine since I first started at Westland High School in 2014. This is because I thoroughly enjoy working alongside others to create an ideal environment in which all students have the ability to succeed both academically and within leadership or sporting roles.  I believe 2020's group of head students is capable enough to actively engage with the student body to maximise student opportunities and student involvement which will implement Westland High Schools values, manaakitanga, whanaungatanga, rangatiratanga and kaitiakitanga.
I am excited to work alongside Joshua, Gavin and Maddison as well as the rest of the Runanga Tauira to achieve the goals we have set.  We are fortunate to have great challenges and great opportunities. I look forward to seeing where Westland High School will take me in 2020.
Head Boy – Joshua Nolan
My aim for this year at westland high is to make the foundations for good healthy relationships/bonds between students through fun engaging activities and events through the year. I would implement our values (Manaakitanga, Whanaungatanga, Rangatiratanga and Kaitiakitanga) more in the school environment to encourage better attitudes towards learning, to create a more focussed and enjoyable learning process for students in and out of class. I'm confident these goals will be achieved because we have a tight knit and strong group of head students, I'm looking forward to working along side each other.
Upcoming events
There are currently no upcoming events