Nga mihi tena koutou and welcome to Westland High School
E ngā mana, e ngā reo, e ngā karangatanga maha, tēnā koutou katoa. Warm greetings to you all.
We offer passionate and dedicated staff; a full range of academic and practical subjects; a location in close proximity to the natural environment well utilised by our Outdoor Education programme; extensive co-curricular activities; and a small international programme enabling our international students to integrate and fully experience NZ life.
Principal's Welcome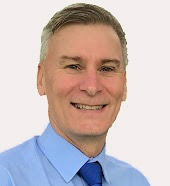 Our young people are our future, and we all have a collective responsibility to grow and support them to become responsible global citizens. The world is now a smaller place with technology at our fingertips, students see technology as an integral and natural part of their social interactions with others and within school too.
Head Girl
My intentions within the school is to encourage more school pride among the students. To create innovative and fun games to run during the school weeks. Forming stronger relationships between students and teachers, and facilitating our school to become more connected within the community. I want to motivate and inspire students to put 100% into everything they do and to always give everything a go. I want students to feel supported in the school environment and feel like they always have someone they can to talk to.
Head Boy
Having this privilege not only comes with responsibility for myself but also the opportunity for me to give students a voice. I am looking to close the gap between different year groups by building relationships across the school and I believe it will be beneficial to students aspiring to seek positions in similar roles. I look forward to working with fellow head students to ensure the best possible outcomes are achieved.
Upcoming events
There are currently no upcoming events