Nga mihi tena koutou and welcome to Westland High School
E ngā mana, e ngā reo, e ngā karangatanga maha, tēnā koutou katoa. Warm greetings to you all.
We offer passionate and dedicated staff; a full range of academic and practical subjects; a location in close proximity to the natural environment well utilised by our Outdoor Education programme; extensive co-curricular activities; and a small international programme enabling our international students to integrate and fully experience NZ life.
Principal's Welcome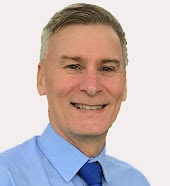 Our young people are our future, and we all have a collective responsibility to grow and support them to become responsible global citizens. The world is now a smaller place with technology at our fingertips, students see technology as an integral and natural part of their social interactions with others and within school too.
Head Girl – Kaiah Priest
Ko Temehani te Mauka 
Ko Fa'aroa te awa 
Ko Vaíari te iwi 
Ko Pomarie Teva te Hapū 
Ko Taputapu Atea te marae 
He uri au nō Tahiti 
Kia ora ko Kaiah tōku ingoa 
Kia ora my name is Kaiah and I would like to thank everyone for supporting me through my years at Westland high school and encouraging me to become Head girl and the student board of trustees representative. I especially would like to thank Whaea C and Matua Bussy, for always pushing me to be the best that I can be and having faith in me. 
I wish to help create a school culture where we celebrate all students' successes, and students aren't afraid to succeed. I also wish to create a more inclusive atmosphere around the school and incorporate more Māoritanga around the school. 
I look forward to working alongside Logan, Leila and Scott, as well as the rest of the runanga tauira to help create a more enjoyable place for everyone at Westland High School.
Logan Grainger – Head Boy
Hello, my name is Logan and I'm lucky enough to have the opportunity to be Head boy at Westland High School for 2021. I was born in Hamilton and moved to Nelson when I was two years old. I completed all my schooling in Nelson up until 2020 when I moved to Hokitika and started at Westland High School. I'd like to thank everyone that has helped me receive this role within the school and I'm hoping to achieve in a range of subjects and activities throughout the year.
I look forward to working with Kaiah, Scott and Leila along with the rest of the Runanga Tauira to create a fun environment that all students can succeed in and make long lasting memories.
Upcoming events
24th September the Westland High School Ball takes place. More information regarding venue and other details w...
[Read more]
1st October. Last day of term 3.
18th October. Term 4 begins
Labour day holiday. No School.
22nd November Senior Prizegiving takes place at the Regent Theatre at 6pm.