Nga mihi tena koutou and welcome to Westland High School
E ngā mana, e ngā reo, e ngā karangatanga maha, tēnā koutou katoa. Warm greetings to you all.
We offer passionate and dedicated staff; a full range of academic and practical subjects; a location in close proximity to the natural environment well utilised by our Outdoor Education programme; extensive co-curricular activities; and a small international programme enabling our international students to integrate and fully experience NZ life.
Principal's Welcome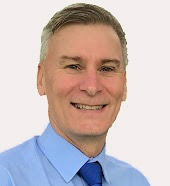 Our young people are our future, and we all have a collective responsibility to grow and support them to become responsible global citizens. The world is now a smaller place with technology at our fingertips, students see technology as an integral and natural part of their social interactions with others and within school too.
Head Girl
I look forward to working with my fellow head students, along with members of the Rūnanga Tauira, and staff, to ensure the best possible outcomes for students. My intentions for this role are to provide more activities for students and raise school spirit through the continuation of events such as; the 40 Hour Famine, and bringing back Rainey's Log, along with the introduction of many new events such as; Spirit Week, and Holi Festival. 2018 has the potential to be a fantastic year for WHS, and I hope that I can contribute to ensuring that it is.
Head Boy
My intentions are to build a sense of community and spirit within the school by helping to launch more school-based activities such as Spirit Week and Holi Festival. I also want to contribute to the anti-bullying campaign and help to create a positive learning environment where students can achieve their goals. I look forward to working with the other head students and the rest of the Rūnanga Tauira to make sure 2018 is an amazing year for the students, staff and community.
Upcoming events
There are currently no upcoming events