Westland High School Curriculum Handbook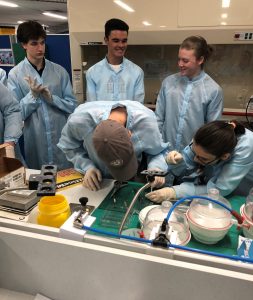 The Senior School Curriculum Handbook outlines the subjects we are offering at Westland High School. We aim to offer a wide range of courses to suit all students including our International students. Course viability depends on student demand, where there is little or no demand for a course, that course may not be offered. Although there are options where possible to offer some courses through web-link for motivated students.
Subject Choice  
Subject choice is an important process for students and requires careful planning and thought from yourself as well as the school. We offer a number of support avenues for students to enable you to make well informed choices that best suit your individual needs.  We urge you to think seriously about your choices for next year and to select courses that will provide you with a blend of challenge and success, keeping in mind future aspirations, goals, and possible career options.
Year 11
For almost all students in Years 11 and up, you will be selecting up to six subjects. Any Trades Academy course you take, other than Manaaki Tāpoi or another course run in weekly blocks, will count as one of your six, and if you wish to take Gateway, it may be one of your six or an extra. All Year 11's are required to take English and Mathematics. It may be an option for you to reach your Literacy or Mathematics credits through The Rugby Academy. We strongly suggest that you select a broad range of subjects at this level to enable you to have more course options the following year, and strongly suggest you include science in your selection.
Year 12 and 13
If you will be in Year 12 or 13, you need to talk to your teachers, and to look at the curriculum information to determine whether you are likely to meet the prerequisites for the subjects you choose for next year. Please note that both English, Sciences and Maths have pre-requisites at these levels and will not be available to all students. It would also be a good idea to check on your career options too.
Follow the link to view the Senior School Curriculum Handbook
Upcoming events
There are currently no upcoming events.

All events