Sciences – Putaiao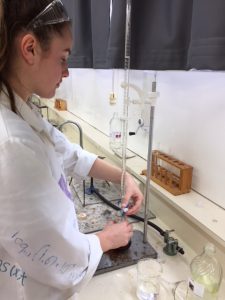 Westland High School offers an interesting science curriculum as well as options for interested students to pursue extra opportunities in science.
Additional science options
Westland High School supports students who have an interest in science to have access to external science-related opportunities. Read the following stories about science students who have been supported with additional opportunities to extend their learning. Maisie Hopkins, Kaitlin Keenan, Dominic da Via.
The middle school programme has the opportunity for students to learn more about scientific investigation techniques and follow an individual project through to presenting their findings at the West Coast Science Fair which is held in July each year.
Upcoming events
Friday 11 Dec
11th December Last day of term 4, 2020.
Friday 11 Dec
11th December Junior and middle school prizegiving takes place at the Regent theatre.
Monday 30 Nov
Westland Anniversay Day holiday. No school.
Monday 23 Nov
23rd November Senior Prizegiving takes place at the Regent Theatre.
Friday 13 Nov
13th November Senior students go on study leave for their NCEA exams.
Monday 26 Oct
Labour day holiday. No School.
Monday 12 Oct
12th October to 17th October Westland High School will be staging Big Fish a School production at the Regent t...
[Read more]
Monday 12 Oct
Term 4 begins
Friday 25 Sep
Last day of term 3.
Friday 25 Sep
25th September the Westland High School Ball takes place. More information regarding venue and other details w...
[Read more]
All events