Sciences – Putaiao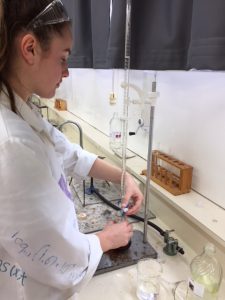 Westland High School offers an interesting science curriculum as well as options for interested students to pursue extra opportunities in science.
Additional science options
Westland High School supports students who have an interest in science to have access to external science-related opportunities. Read the following stories about science students who have been supported with additional opportunities to extend their learning. Maisie Hopkins, Kaitlin Keenan, Dominic da Via.
The middle school programme has the opportunity for students to learn more about scientific investigation techniques and follow an individual project through to presenting their findings at the West Coast Science Fair which is held in July each year.
Upcoming events
Tuesday 23 Jul
20 Students from Edogawa, Tokyo, Japan visit our school. They will be here for 9 days, taking part in a variet...
[Read more]
Tuesday 25 Jun
Barista course from 25th June to 27th at Tai Poutini Polytechnic
Monday 24 Jun
Board of Trustees meeting 6pm, School Library.
Thursday 20 Jun
WCSS Year 9 and 10 netball – Greymouth
Thursday 20 Jun
West Coast Careers Roadshow is in Greymouth. Students have been given permission slips and will travel by bus ...
[Read more]
Thursday 20 Jun
We have been advised that the regional strike planned for the teachers on the 20th June has been cancelled. Al...
[Read more]
Tuesday 18 Jun
Year 7 and 8 rugby All events