Prize Givings / celebrating success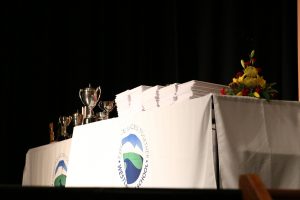 Whāia te iti kahurangi, ki te tuohu koe, me he maunga teitei.
Seek the treasure that you value most dearly, if you bow your head, let it be to a lofty mountain.
This whakataukī is about perseverance and endurance. Refusing to let obstacles get in your way while striving to reach your goals.
Congratulations to all of the recipients of awards at the 2019 prizegivings.
Senior Prizegiving (Years 11 to 13)
Middle School Prizegiving (Years 9 to 10)
Junior School Prizegiving (Years 7 to 8)
Thank you to our sponsors and supporters of this years awards ceremony.
Upcoming events
Friday 11 Dec
11th December Last day of term 4, 2020.
Friday 11 Dec
11th December Junior and middle school prizegiving takes place at the Regent theatre.
Monday 30 Nov
Westland Anniversay Day holiday. No school.
Monday 23 Nov
23rd November Senior Prizegiving takes place at the Regent Theatre.
Friday 13 Nov
13th November Senior students go on study leave for their NCEA exams.
Monday 26 Oct
Labour day holiday. No School.
Monday 12 Oct
12th October to 17th October Westland High School will be staging Big Fish a School production at the Regent t...
[Read more]
Monday 12 Oct
Term 4 begins
Friday 25 Sep
Last day of term 3.
Friday 25 Sep
25th September the Westland High School Ball takes place. More information regarding venue and other details w...
[Read more]
All events