Toki Pounamu-Middle School Hui
On Monday 11 June 5pm, WHS library, we welcome you along to our Middle School Hui to give you an overview of Toki Pounamu and chromebooks.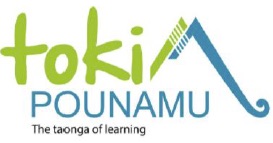 Next trimester there will be a higher usage of devices in most middle school classes. It is an expectation that all students will have their own device. As a Toki Pounamu school all students are eligible to sign up for a chromebook, through the scheme made available by our involvement with Toki Pounamu.
Devices can be purchased and paid for in full, or payments can be spread across three years. The chromebooks also come with insurance and are set to the school specifications – making them 'learn ready'. If you are interested in purchasing a new device for your son or daughter, and you would like more information please come along to this evening or contact Kate Fleming katefleming@westlandhigh.school.nz
Upcoming events
Friday 10 Dec
10th December Last day of term 4.
Friday 10 Dec
10th December Junior and middle school prizegiving takes place at the Regent theatre. Middle School 9am. Junio...
[Read more]
Thursday 2 Dec
2nd of December Teacher Only Day. No School. This is a day set by the Ministry of Education and will be coveri...
[Read more]
Monday 29 Nov
Westland Anniversay Day holiday. No school.
Monday 22 Nov
22nd November Senior Prizegiving takes place at the Regent Theatre at 6pm.
Monday 25 Oct
Labour day holiday. No School.
Monday 18 Oct
18th October. Term 4 begins
Friday 1 Oct
1st October. Last day of term 3.
Friday 24 Sep
24th September the Westland High School Ball takes place. More information regarding venue and other details w...
[Read more]
Monday 13 Sep
13th September to 20th September is Te wiki o te reo Maori / Maori language week. Visit https://www.tewikioter...
[Read more]
All events