Toki Pounamu-Middle School Hui
On Monday 11 June 5pm, WHS library, we welcome you along to our Middle School Hui to give you an overview of Toki Pounamu and chromebooks.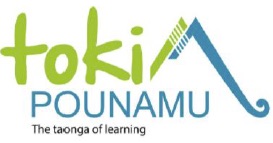 Next trimester there will be a higher usage of devices in most middle school classes. It is an expectation that all students will have their own device. As a Toki Pounamu school all students are eligible to sign up for a chromebook, through the scheme made available by our involvement with Toki Pounamu.
Devices can be purchased and paid for in full, or payments can be spread across three years. The chromebooks also come with insurance and are set to the school specifications – making them 'learn ready'. If you are interested in purchasing a new device for your son or daughter, and you would like more information please come along to this evening or contact Kate Fleming katefleming@westlandhigh.school.nz
Upcoming events
There are currently no upcoming events.

All events