Pink Shirt Mufti Day
The school is holding a mufti day on the 18th of May, which is in support of the anti bullying movement, called pink shirt day. The theme is, therefore, pink so wear as much pink as possible!
There will be a gold coin donation required for all students that partake in the mufti day, which will be going towards an anti bullying charity, or anti bullying initiatives within the school. Make sure to participate in events like this as it's good for school spirit, and is certainly for a worthy cause!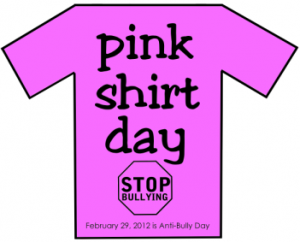 Upcoming events
Friday 10 Dec
10th December Last day of term 4.
Friday 10 Dec
10th December Junior and middle school prizegiving takes place at the Regent theatre. Middle School 9am. Junio...
[Read more]
Thursday 2 Dec
2nd of December Teacher Only Day. No School. This is a day set by the Ministry of Education and will be coveri...
[Read more]
Monday 29 Nov
Westland Anniversay Day holiday. No school.
Monday 22 Nov
22nd November Senior Prizegiving takes place at the Regent Theatre at 6pm.
Monday 25 Oct
Labour day holiday. No School.
Monday 18 Oct
18th October. Term 4 begins
Friday 1 Oct
1st October. Last day of term 3.
Friday 24 Sep
24th September the Westland High School Ball takes place. More information regarding venue and other details w...
[Read more]
Monday 13 Sep
13th September to 20th September is Te wiki o te reo Maori / Maori language week. Visit https://www.tewikioter...
[Read more]
All events